Rural Counties, Specialized Coverage
Trindel acts as a cash flow mechanism for our members where each is fiscally responsible for their own losses but pools their resources together for catastrophic incidents, and the cost to administer the program.
Member Spotlight
Nathan M. Black, CPA
Auditor-Controller for the County of Sutter
Nate has been Sutter County's elected Auditor-Controller since October 1, 2014. Prior to this role he worked as a CPA in private practice since 2005, having graduated from Cal Poly San Luis Obispo with an undergraduate in accounting. Nate later obtained a master's degree in Accountancy from Sacramento State.
During his time as Auditor-Controller, Nate has striven to make the operations of Sutter County better. He produced the first Comprehensive Annual Financial Report, referred to as CAFR, for the County in 2018. Nate also serves as the Board member for Sutter County on the statewide PRISM board of directors, an insurance JPA. He also serves and President and Board member of Trindel Insurance JPA on behalf of the County.
Nate and his wife Becky have five very active children that keep them quite busy. He also enjoys coaching soccer and, pre-covid, loved being a Junior Achievement volunteer teaching our youth financial literacy.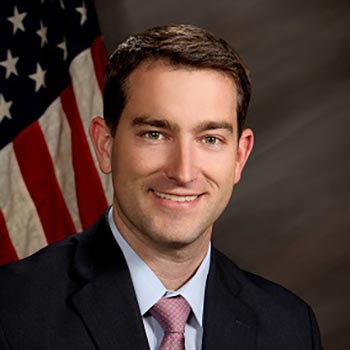 Upcoming Events at Trindel
County Counsel Conference